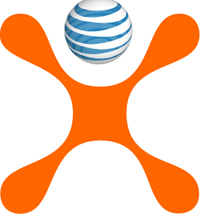 It's been in the works for quite some time. AT&T, in fact, did announce that they are expanding their 3G/HSDPA network and other good things will come to those who wait. However, last couple of weeks I did experience some cell service outage and started thinking that moving to AT&T's GSM network wasn't, probably, the best idea. Today, however, I was very much surprised, when while standing on a subway platform in Brooklyn instead of regular E icon I saw 3G . This is indeed very good, since now my newsreader is able to finish downloading all the packages in no time and I can, finally, follow the links from the blogs and feeds I am reading while on the subway.
On the same note – Verizon phone was showing EVDO icon for quite some time now. I just wasn't really paying attention to it.
Let me brag a little on how this should benefit the small businesses (one of which I am a proud owner of). First of all – it lets you justify purchasing some of those cool smartphones or PDA phones. Not iPhone though, sorry, iPhone is still on a slow EDGE. Second, you may be able to beef up your sales pitch with the help of your web site – some of our clients have been doing just that (they report that the impact is tremendous). Third – it's cheaper to communicate via e-mail/messaging/web then through the phone, although most of us don't realize it yet. This, actually, allows you to purchase a plan with less minutes and use data connection for messaging. I am yet to test Skype on my HTC Advantage, but I am sure it'll work much better then on EVDO.
With all that said – I can't wait for WiMax. Oh, and Verizon – where's my FiOS?