Online advertising spend rising – video is the trend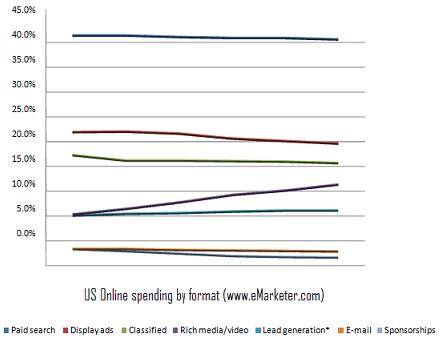 eMarketer provides this data as a table, so I compiled a little chart, so it is easier to get an idea. So far it looks like pretty much all the media spend is supposed to stay the same or decline insignificantly, whereas the spend on rich media/video is expected to rise significantly. This means – video (YouTube?), Flash, AIR, Flex and so on. Judging by our web design studio experience – clients who spend on rich media advertising (i.e. Flash and video) getting better returns. Obviously I am not allowed to share any numbers, but that's the trend we see here.
BTW, that is also where we charge more money then for a plain web design – on rich media. But that comes when clients realize the potential.