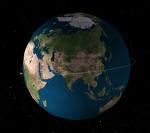 There is this phrase that I use like it's a word parasite – "generally speaking". I use it quite often when I need to point to a big picture. Get on a same page. Explain something in general or layman terms. Simplify things.
Interesting enough, most clients don't quite get that big picture. Like for example this guy who wanted a six-page web site to sell about 2000 items of merchandise. Not a biggie. Or another group of partners who calculated the industry's average price per page, then rearranged the information on the site so it would fit into their budget. Then started calling web design studios (us included) to ask for a quote on few pages worth of web site. Turned out they were trying to get a system the size of a Amazon into those few pages.
If you look at any advertising – you can also see what I mean. For example, look at any shampoo ad. You can see a bottle of product, the hair (that most likely belongs to an attractive woman), the zoomed animation that shows how hair is restored by use of shampoo, and all the other stuff. But you are not being sold the bottle of shampoo. Ad doesn't even try to sell you that bottle, rather it sells you the ability to be attractive, to get that sex appeal. In other words – it sells you happiness, achievable easier than ever by purchasing just that one bottle. If you buy two – there's a discount available, so it comes with even more happiness. Generally speaking – by buying a bottle of shampoo you are buying happiness. There, now you have it.
Ability to be "generally speaking" is quite rare, as I have found out. Most of the times when I hear someone "generally speaking" I tend to get very quiet and listen. It's about the big picture, so it must be important.