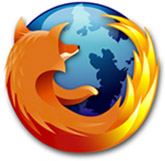 Last few months I was hunted by some weird problem on my laptop's Firefox – random broken images. What was even more strange is that on the same page after each reload a new image (or group of images) could be broken. The issue was solidly recurring, but affecting random images and random web sites.
Uninstalled both Firefox 2 and Firefox 3 from my laptop, wiped caches and other leftovers and installed Firefox afresh. Same issue. Again!
On the verge of dumping Firefox in favor of something else (Chrome/Opera/IE?) I realized that there's a number of Firefox plug-ins that might have a say in this issue. Once I remembered a list of plugins I have been restoring from the backup every time – I got the rogue plug-in almost instantly.
LiveHTTPheaders, when POST is set to "Fast" dumps some of the slow-loading images. It doesn't mean that only large images affected – I had spacers lost and design all messed up with hours spent hunting down bugs in old web site designs.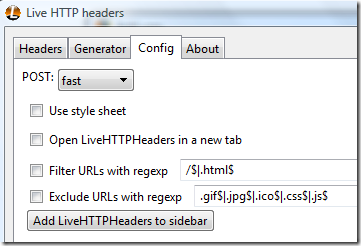 Live HTTP headers config screen – That's where the problem is!
So, if you have a similar problem of Firefox not displaying all the images on a web page and you are using LiveHTTPheaders plug in – set the LiveHTTPheaders POST setting to "Full" (or uninstall the extension if you don't really need it) – and your Firefox automagically will be healed!