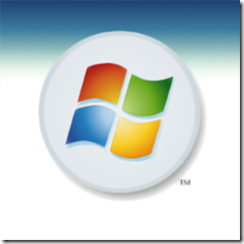 Next in our blog editor review is Windows Live Writer. Not sure what's the version I am still downloading five minutes after launching a setup, but I hope it's the latest one.
(5 minutes later) It's the version 1366, which have to be updated to version 1367 via Microsoft Update. Downloading patch separately isn't possible. You have to watch out for these things, you know!
The installation of this blog editor software wasn't even close to the simplicity of previous packages. First – you have to download the installer. Then installer searches for Windows Live Writer installations on your computer and then downloads and installs updated core version. Then you have to go through Windows Update to …emm… update Writer to the latest version. Obviously, Microsoft doesn't look for simple ways of doing things.
During the install process I noticed that Microsoft, being an innovator everywhere, uses the term 'weblog' instead of more common 'blog'. Guess it makes some sense to people at MS, but it totally escapes me. While installing the Writer itself, the installer offered to poison my laptop with Messenger, Mail, Toolbar, Photo Gallery and Family Safety modules. I politely declined. Upon finishing the installation, the setup program decided that now it has powers over my machine and opened Windows Live homepage without even asking. But I expected that anyway.