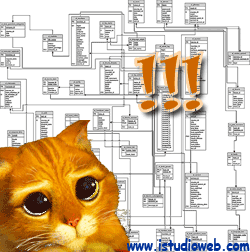 To read the first part of the article – click here.
Since the client is in some sort of the rush before his niche shopping season starts he needs a solution ASAP. The newly acquired web site generates orders that he unable to fulfill given the outdated inventory and pricing.
We've offered to create an offline database (MS Access would be a good choice for this case) that will keep the current inventory and extract in into three different importable packages for each web site.
Why Access? Because it exists on almost every computer, and if not – it's very easy to create a distributable package for Access database. One more serious advantage is that Access doesn't require any additional licenses to sell end products based on Access. Built-in tools allow very easy importing and exporting data, creating reports and developing forms thus decreasing development time. More under the cut…